We are able to arrange Property Owners insurance policies underwritten by major UK-based insurers in Ickenham. In what is one of the most competitive classes of insurance, we have the expertise and relationships with insurers to search the market and ensure you are provided with a policy that provides you with the cover you need at a competitive premium.
Property Owners policies typically include buildings insurance and Property Owners Liability cover and can be tailored to include additional cover for loss of rental income, landlord's contents and communal contents insurance.
Our experience in property owners policies includes:
Residential properties insurance
Commercial premises insurance
Individual properties insurance
Portfolios covering a number of residential or commercial properties
Small, medium and large blocks of flats
Offices insurance
Shop and retail insurance
Every property is different, so a policy tailored to meet your individual requirements is essential. Whether you are a freeholder, leaseholder or Residents Association, we can provide you with the knowledge, advice and support you require to ensure your property is correctly insured.
We can also provide policies for less straight-forward property owners risks such as:
Unoccupied properties
Properties undergoing redevelopment
Properties in areas with an adverse subsidence history.
Do you need Insurance in or around Ickenham? Our friendly, professional specialists are here to help with all your insurance needs regardless of how complex they are.
At the heart of every policy, is a personal relationship, built on a foundation of honesty, integrity and professionalism.
We See People, Not Policies.
OUR HEAD OFFICE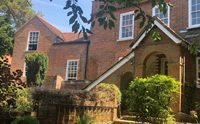 Monday – Friday:  9.00 AM – 17.00 PM – We also provide 24/7 out of hours answering service.
Why Choose Fairweather Insurance?
At Fairweather Insurance, we pride ourselves on providing an Outstanding Service with a Personal Touch. We have been finding solutions to even the most complicated insurance requirements for over 35 years now.
Our experienced team, work relentlessly to make this happen using their vast knowledge base and strong relationships with insurance providers. Never losing site of our Core Values.