Chalfont Insurance Head Office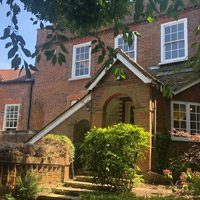 Commercial and Personal Insurance Broker in London and the South East
Fairweather Insurance Services Limited
Chalfont Hall
Gravel Hill
Chalfont St. Peter
Buckinghamshire
SL9 0NP
Tel: 01753 882222.
Email: info@fis.insure
At the heart of every policy, is a personal relationship, built on a foundation of honesty, integrity and professionalism.
We See People, Not Policies.
OUR CORE VALUES
At Fairweather Insurance, we pride ourselves on finding solutions to even the most complicated and high-risk insurance requirements. Our experienced team work relentlessly to make this happen using their vast knowledge base and strong relationships with insurance providers. Never losing site of our Core Values.