Motor Trade Combined Insurance
Protect What's Important
Motor Trade Combined Insurance
We often find motor trade customers to be inadequately or incorrectly insured. This means that you may be paying for insurance that is not needed, or not be covered in the event of you needing to make a claim.
In addition to the more obvious road risks, there are other important issues to cover such as:
Buildings, stock, contents and liability insurance.
Legal obligations such as statutory inspections for power presses and other lifting equipment.
Road Traffic Act.
Employers' Liability (Compulsory Insurance) Regulations Act.
Motor Trade insurance is a popular class of business amongst insurers, and we have the expertise and relationships to ensure that you are provided with a bespoke policy underwritten by a reputable insurer that is tailored for your requirements.
If you require a motor trade quotation and operate from a premises, our friendly, professional specialists are here to help with all your insurance needs regardless of how complex they are.
At the heart of every policy, is a personal relationship, built on a foundation of honesty, integrity and professionalism.
We See People, Not Policies.
OUR HEAD OFFICE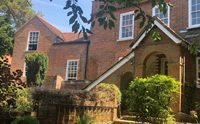 Monday – Friday:  9.00 AM – 17.00 PM – We also provide 24/7 out of hours answering service.
OUR CORE VALUES
At Fairweather Insurance, we pride ourselves on finding solutions to even the most complicated and high-risk insurance requirements. Our experienced team work relentlessly to make this happen using their vast knowledge base and strong relationships with insurance providers. Never losing site of our Core Values.