Medical Insurance
Protect What's Important
When you need medical treatment, you do not want the worry about the inconvenience and additional pain that waiting can cause. This is where Private Health Insurance can help you.
With access to many of the UK's leading providers, we can tailor a policy to provide appropriate medical insurance cover at the right price for you.
The benefits of Private Health Insurance include:
Fast treatment at a private hospital at a time and location you choose
Treatment at over 300 hospitals around the UK
Extensive cover for eligible cancer treatment including out-patient consultations, diagnostic tests and therapies
Quality treatment with a choice of consultants and specialists
Patient privacy in a clean and comfortable environment, usually with an en-suite room
24 hour healthline offering medical information and guidance
Medical insurance can be arranged on behalf of individuals, families or groups (including company policies as a staff benefit).
Do you need Medical Insurance? Our friendly, professional specialists are here to help with all your insurance needs regardless of how complex they are.
At the heart of every policy, is a personal relationship, built on a foundation of honesty, integrity and professionalism.
We See People, Not Policies.
OUR HEAD OFFICE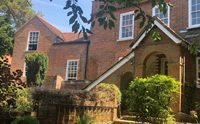 Monday – Friday:  9.00 AM – 17.00 PM – We also provide 24/7 out of hours answering service.
OUR CORE VALUES
At Fairweather Insurance, we pride ourselves on finding solutions to even the most complicated and high-risk insurance requirements. Our experienced team work relentlessly to make this happen using their vast knowledge base and strong relationships with insurance providers. Never losing site of our Core Values.