Marine Insurance
Protect What's Important
We can find the right insurance for your yacht, boat or other pleasure craft. We understand that arranging the right marine insurance for your craft is about more than simply comparing premiums and cover, it's also about choosing a company that appreciates the differing needs of boat owners.
As expert marine insurance brokers, we offer policies from a range of insurers for vessels on both inland and coastal waters. We provide marine insurance cover for all types of leisure and commercial craft.
Boats we have provided marine insurance for include:
Yachts
Dinghies
Jet skis
R.I.B s
Speed boats
Pleasure craft
House boats
and many others…
Do you need Marine Insurance? Our friendly, professional specialists are here to help with all your insurance needs regardless of how complex they are.
At the heart of every policy, is a personal relationship, built on a foundation of honesty, integrity and professionalism.
We See People, Not Policies.
OUR HEAD OFFICE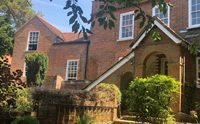 Monday – Friday:  9.00 AM – 17.00 PM – We also provide 24/7 out of hours answering service.
OUR CORE VALUES
At Fairweather Insurance, we pride ourselves on finding solutions to even the most complicated and high-risk insurance requirements. Our experienced team work relentlessly to make this happen using their vast knowledge base and strong relationships with insurance providers. Never losing site of our Core Values.