Subsidence Insurance
Protect What's Important
If your property once had a subsidence problem you are probably listed by all insurance companies as having a subsidence-affected property. That can remain on your records for many years, permanently raising your premiums.
The same can apply if nearby properties have had subsidence problems, the computer may assess the immediate area as a problem, raising premiums.
However if the underpinning was done professionally some years ago, and there have been no claims since then the property is quite possibly going to be a much lower risk. Insurance company computers tend not to have the ability to look at this history, meaning premiums stay high.
We can assess properties individually and if we find good evidence of no current subsidence risks, then we can write a much more cost effective insurance policy. If you believe your current premiums may be higher than they could be because of historical subsidence issues, then do contact our friendly, professional specialists who are here to help with all your insurance needs regardless of how complex they are.
At the heart of every policy, is a personal relationship, built on a foundation of honesty, integrity and professionalism.
We See People, Not Policies.
OUR HEAD OFFICE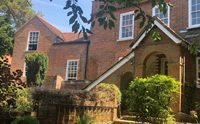 Monday – Friday:  9.00 AM – 17.00 PM – We also provide 24/7 out of hours answering service.
OUR CORE VALUES
At Fairweather Insurance, we pride ourselves on finding solutions to even the most complicated and high-risk insurance requirements. Our experienced team work relentlessly to make this happen using their vast knowledge base and strong relationships with insurance providers. Never losing site of our Core Values.