London is one of the world's most vibrant and diverse cities. With over 30 years of experience helping Londoners with their diverse insurance needs, we are here to  find the right insurance cover at the right price for you.
We have extensive local knowledge. We are able to offer a truly outstanding personal service, including visits to your home or office if needed to better understand your requirements. Furthermore, we have the ability to write customised policies backed by some of the largest insurance companies.
Our Insurance Policies Include:
Property
Cars
Businesses
Works of Art
Jewellery
Travel
Marine
Do you need Insurance in or around London? Our friendly, professional specialists are here to help with all your insurance needs regardless of how complex they are.
At the heart of every policy, is a personal relationship, built on a foundation of honesty, integrity and professionalism.
We See People, Not Policies.
OUR HEAD OFFICE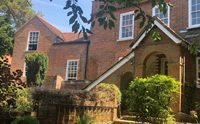 Monday – Friday:  9.00 AM – 17.00 PM – We also provide 24/7 out of hours answering service.
Why Choose Fairweather Insurance?
At Fairweather Insurance, we pride ourselves on providing an Outstanding Service with a Personal Touch. We have been finding solutions to even the most complicated insurance requirements for over 35 years now.
Our experienced team, work relentlessly to make this happen using their vast knowledge base and strong relationships with insurance providers. Never losing site of our Core Values.