Holiday Home Insurance
Protect What's Important
Insurance for holiday homes and lets is just as important as it is for normal residential houses. However because the properties are at higher risk, many insurers are reluctant to cover holiday properties.
Many holiday properties are left empty for long periods.  This increases the risks for example:
a greater chance of a burst pipe or a water leak
increased risk of fire not being detected until extensive damage has been done
increased risk of burglary since the burglar knows the property is empty.
Good Holiday Home Insurance will cover all the risks on a standard property policy, but it will also include any periods when the home is unoccupied, or let to family, friends or other tenants.
If the property is let to other tenants then the risks also increase as the occupiers are not normally known personally to the owner.
We would also recommend including public liability insurance; particularly important if other people will be staying there. Furthermore, there is also an option to be covered for loss of rent or income if the property is not able to be rented out.
We recommend that, like a normal residential property, insurance cover is obtained for both the buildings and the contents.
Whilst many insurers shy away from holiday home or holiday let insurance, there are a number of companies who specialise in these very risks.  We have access to these insurance specialists and can recommend the one that is most appropriate and competitive for your individual needs.
Do you need Holiday Home Insurance? Our friendly, professional specialists are here to help with all your insurance needs regardless of how complex they are.
At the heart of every policy, is a personal relationship, built on a foundation of honesty, integrity and professionalism.
We See People, Not Policies.
OUR HEAD OFFICE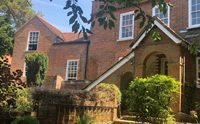 Monday – Friday:  9.00 AM – 17.00 PM – We also provide 24/7 out of hours answering service.
Why Choose Fairweather Insurance?
At Fairweather Insurance, we pride ourselves on providing an Outstanding Service with a Personal Touch. We have been finding solutions to even the most complicated insurance requirements for over 35 years now.
Our experienced team, work relentlessly to make this happen using their vast knowledge base and strong relationships with insurance providers. Never losing site of our Core Values.