High Crime Area Insurance
Protect What's Important
High Crime Area Insurance
The post code lottery applies to crime records. Crime statistics are published based on post codes, and these are used by insurance companies to assess premiums for all properties in that area. In a high crime area, premiums increase significantly.
But with excellent security in a property, the insurance premium can be significantly reduced based on individual assessment. We are one of the few brokers in the country authorised to carry out such individual assessments.
If your insurance premiums are being affected by being in a high crime area, but you have excellent security installed, we may be able to get a much better deal for you, so do contact us.
Our friendly, professional specialists are here to help with all your insurance needs regardless of how complex they are.
At the heart of every policy, is a personal relationship, built on a foundation of honesty, integrity and professionalism.
We See People, Not Policies.
OUR HEAD OFFICE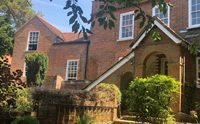 Monday – Friday:  9.00 AM – 17.00 PM – We also provide 24/7 out of hours answering service.
Why Choose Fairweather Insurance?
At Fairweather Insurance, we pride ourselves on providing an Outstanding Service with a Personal Touch. We have been finding solutions to even the most complicated insurance requirements for over 35 years now.
Our experienced team, work relentlessly to make this happen using their vast knowledge base and strong relationships with insurance providers. Never losing site of our Core Values.