I have been using Fairweather for a number of years. Through offering a superb service and good rates they now have all our business including cars, property, rent protection, company liability insurance, and the list goes on.
Its no trouble for them to sort the right cover and get you insured immediately.
Thank you to John and the team
High Net Worth Individual
Great, quick and very professional service. Thank you Hollie for your advice and smooth process.
Fairweather have organised our house and contents insurance for may years. Premiums have always been competitive and they have been happy to help with insuring specialist musical instruments and bicycles.
I have always found Fairweather Insurance Services to be first class. Particularly recently in the way they responded and looked after my recent claim for replacement camera equipment damaged in a fall. Both Edward and Sophie were excellent, caring, very understanding and most helpful.
We have been a client of Fairweather, both professionally and personally for in excess of 14 years. They have always been competitive on price and the service 2nd to none. They prompt you before your renewals and I receive a comprehensive review on our policies yearly. Hollie has organised bespoke policies for our ever changing business and her service, knowledge and enthusiasm is endless, I would not go anywhere else.
Financial Director, Diareyes Ltd
We have used Fairweather Insurance for years, they are competitive, efficient and friendly. We have always been pleased.
Ash has been a great advisor assisting my husband and I with our personal household insurance affairs and also more specialist insurance services when we were refurbishing our house. The service that we have received from Fairweather is very professional and we are very happy customers.
Have stayed with Fairweather for many years both for Home Ins & Car Ins ( both for my husband & myself) because they just take all the stress out of finding a suitable quote! In addition when I have had minor accidents they calm me down, sort out my claim, provide me with a courtesy car & in general just smooth my life.
Trustworthy professional, do what they promise and obtain competitive quotes and recommend reliable suppliers.
Best customer service I have ever delt with. Respond to any enquiries within minutes and always get things sorted. Would definitely recommend to everyone.
At the heart of every policy, is a personal relationship, built on a foundation of honesty, integrity and professionalism.
We See People, Not Policies.
OUR HEAD OFFICE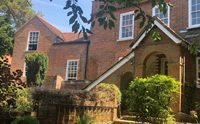 Monday – Friday:  9.00 AM – 17.00 PM – We also provide 24/7 out of hours answering service.
OUR CORE VALUES
At Fairweather Insurance, we pride ourselves on finding solutions to even the most complicated and high-risk insurance requirements. Our experienced team work relentlessly to make this happen using their vast knowledge base and strong relationships with insurance providers. Never losing site of our Core Values.