MOTOR FLEET INSURANCE
Protect What's Important
Motor Fleet Insurance Service
As one of the most experienced car insurance brokers in the South East, we have a large and established book of motor fleet business. We are able to provide motor insurance cover for the majority of industries and businesses – with fleets ranging in size from just 4 vehicles to more than 500.
We are able to select the most appropriate policy for you from an array of reputable, UK-based insurers. We have taken the time needed to build valuable relationships with these companies, which allows us to provide you with a unique quotation.
We are aware that dealing with a claim can be very disruptive and costly for your business. With this in mind, we have a dedicated team of insurance claims handlers that adopt a pro-active approach to dealing with your situation. We prefer the 'hands on' approach, which reduces both the amount of your time needed to deal with a claim, and the period your vehicle is off the road, to a minimum.
In conjunction with one of the industry's key insurers, we have arranged a bespoke claims service which is unique to Fairweather Insurance.
Utilising both an industry leading Accident Assistance company and a well established local repair garage which is part of a Nationwide Network we aim to have all bases covered, irrespective of whether a claim is 'Fault' or 'Non-Fault'.
We are here to reduce the stress and hassle of running a fleet and welcome the opportunity to show you how a pro-active approach to your motor insurance needs and an understanding of the industry can make all the difference.
Do you need Motor Trade Insurance? Our friendly, professional specialists are here to help with all your motor insurance needs regardless of how complex they are.
At the heart of every policy, is a personal relationship, built on a foundation of honesty, integrity and professionalism.
We See People, Not Policies.
OUR HEAD OFFICE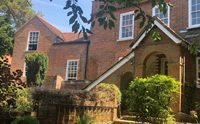 Monday – Friday:  9.00 AM – 17.00 PM – We also provide 24/7 out of hours answering service.
OUR CORE VALUES
At Fairweather Insurance, we pride ourselves on finding solutions to even the most complicated and high-risk insurance requirements. Our experienced team work relentlessly to make this happen using their vast knowledge base and strong relationships with insurance providers. Never losing site of our Core Values.