Motor Vehicle Insurance
Protect What's Important
There are many types of motor insurance available in the market, covering cars, vans, motorcycles, taxis and many individual vehicles such as classic cars and collectible vehicles as well as special types.
As your local specialist car insurance brokers, we can provide cost-effective cover for most types of vehicle and will extensively search the UK market. We utilise our strong relationships with most of the key providers, in order to identify the most competitive and suitable policy for you.
Types of motor insurance we can arrange include:
Car insurance
Motorcycle insurance
Van insurance
Classic Car insurance
Minibus insurance
Caravan insurance
Family Fleet insurance
Motor home and Campervan insurance
Motor and legal assistance insurance
Breakdown cover
Some of the Motor Insurance benefits you will receive from us include:
Professional advice to make sure you are correctly insured
Access to the majority of UK insurers with just one phone call – let us search for our most competitive premium and best cover for you
Independent assistance and advice if you need to make a claim – just when you need us most
Staff who have extensive knowledge in dealing with non-standard business and problematic insurance cases
And remember, we won't leave you stranded by asking you to deal with a call centre or to take out insurance online – we are here to offer you a personal, professional service and provide you with peace-of-mind.
Do you need Motor Vehicle Insurance? Our friendly, professional specialists are here to help with all your insurance needs regardless of how complex they are.
At the heart of every policy, is a personal relationship, built on a foundation of honesty, integrity and professionalism.
We See People, Not Policies.
OUR HEAD OFFICE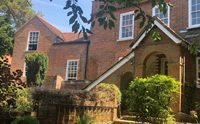 Monday – Friday:  9.00 AM – 17.00 PM – We also provide 24/7 out of hours answering service.
OUR CORE VALUES
At Fairweather Insurance, we pride ourselves on finding solutions to even the most complicated and high-risk insurance requirements. Our experienced team work relentlessly to make this happen using their vast knowledge base and strong relationships with insurance providers. Never losing site of our Core Values.