Landlords Insurance
Protect What's Important
Landlords have invariably made a significant investment in their property. It is therefore important that all such investments are protected by having the correct insurance cover in place. There are a wide range of insurance policies available for buy-to-let landlords. As an independent broker we have access to a broad spectrum of policies and our experienced brokers will ensure that we identify the right product for you at the best price.
So if you are just starting with your first buy to let, or have an existing portfolio of properties, we can find the right policy for you. We can advise you on exactly the type of policy you need; whether it is buildings insurance, contents insurance or a combined policy.
We cater for properties let to all sorts of tenants, including professionals, students, asylum seekers and DSS tenants, whether let directly or via letting agents, universities or local authorities.
Additional covers that are also available include :
Home emergency assistance insurance covering problems such as failures to the electrical system, heating or hot water supply, plumbing and drainage problems, gutters and down-pipes, security, glazing and roofing
Accidental damage and malicious damage insurance (not just by tenants)
Landlords' legal expenses insurance for incidents such as tenant eviction proceedings, property disputes and legal defence against criminal prosecutions
Rent guarantee can also be added to the legal expenses insurance policy, providing cover for rent arrears where you are evicting the tenant.
Do you need Landlords Insurance? Our friendly, professional specialists are here to help with all your insurance needs regardless of how complex they are.
At the heart of every policy, is a personal relationship, built on a foundation of honesty, integrity and professionalism.
We See People, Not Policies.
OUR HEAD OFFICE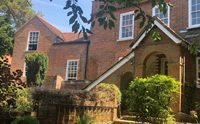 Monday – Friday:  9.00 AM – 17.00 PM – We also provide 24/7 out of hours answering service.
Why Choose Fairweather Insurance?
At Fairweather Insurance, we pride ourselves on providing an Outstanding Service with a Personal Touch. We have been finding solutions to even the most complicated insurance requirements for over 35 years now.
Our experienced team, work relentlessly to make this happen using their vast knowledge base and strong relationships with insurance providers. Never losing site of our Core Values.