Travel Insurance
Protect What's Important
Far too many of us do not buy any travel insurance, particularly when we head abroad for weekend breaks. Alternatively, we simply allow travel agents to include cover at a very expensive price.
Medical emergencies can strike anywhere at anytime and we are just as likely to lose our luggage at Heathrow as we are in Bermuda. At best, you might find yourself having to buy some new beachwear having lost your luggage. At worst, you could potentially face thousands of pounds worth of medical bills following an accident or medical emergency whilst abroad.
You may find that your trip is delayed or even cancelled due to circumstances outside of your control, incurring further, unforeseen expenses.
This is why Travel Insurance is so important.
As specialist travel insurance brokers, we can find the right and most cost-effective policy for you.
Policies can be arranged to include:
Single trip travel insurance
Annual multi-trip travel insurance
Skiing and other sports travel insurance
Business travel insurance (including equipment)
Group travel insurance.
Backpackers travel insurance
Long stay insurance
One way travel insurance
Hazardous sports insurance
Cruise insurance
Golf insurance
Civil Ceremony and Wedding insurance
If you travel more than twice a year, you might want to consider an annual multi-trip policy. Not only do they offer better value, they are also more convenient and you won't find yourself having to buy a new travel policy each time you take a weekend break.
Do you need Travel Insurance? Our friendly, professional specialists are here to help with all your insurance needs regardless of how complex they are.
At the heart of every policy, is a personal relationship, built on a foundation of honesty, integrity and professionalism.
We See People, Not Policies.
OUR HEAD OFFICE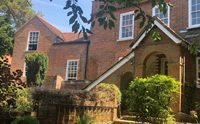 Monday – Friday:  9.00 AM – 17.00 PM – We also provide 24/7 out of hours answering service.
Why Choose Fairweather Insurance?
At Fairweather Insurance, we pride ourselves on providing an Outstanding Service with a Personal Touch. We have been finding solutions to even the most complicated insurance requirements for over 35 years now.
Our experienced team, work relentlessly to make this happen using their vast knowledge base and strong relationships with insurance providers. Never losing site of our Core Values.