Personal Accident Insurance
Protect What's Important
Personal Accident Insurance
According to the office for National Statistics, more than two million people in the UK are unable to work due to an accident or sickness. This can be particularly important to self-employed persons who have no sick-pay provisions and as such, if they are unable to work they are unable to earn. As opposed to worrying about what might happen, you can enjoy the peace of mind of knowing that you are protected if you are unable to work as a result of accident or sickness.
Personal Accident Insurance is one of the most flexible products on the market; you can choose the level of cover you want based on your earnings, which in turn determines the cost of the policy.
Cover commonly includes :
Temporary total disablement insurance
Insurance for permanent total loss of one or both eyes
Insurance for loss of one or more limbs
Insurance for permanent total disablement
Death insurance
In addition to round-the-clock protection, the policy can be extended to include amateur sports and activities, covering everything from sailing to mountain biking.
The policies can include personal accident insurance only or be extended to include sickness insurance.
Cover can be arranged on behalf of both individuals and groups in a wide range of professions.
Do you need Personal Accident Insurance? Our friendly, professional specialists are here to help with all your insurance needs regardless of how complex they are.
At the heart of every policy, is a personal relationship, built on a foundation of honesty, integrity and professionalism.
We See People, Not Policies.
OUR HEAD OFFICE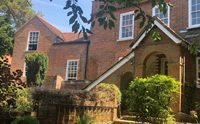 Monday – Friday:  9.00 AM – 17.00 PM – We also provide 24/7 out of hours answering service.
OUR CORE VALUES
At Fairweather Insurance, we pride ourselves on finding solutions to even the most complicated and high-risk insurance requirements. Our experienced team work relentlessly to make this happen using their vast knowledge base and strong relationships with insurance providers. Never losing site of our Core Values.