Commercial Combined Insurance
Protect What's Important
Commercial Combined Insurance Policies
Commercial Combined insurance policies are generally aimed at larger scale or less conventional risks requiring a bespoke insurance solution. These policies commonly encompass a number of areas. Depending on your requirements they could include :
Material damage insurance
Insurance against Theft
Goods in transit insurance
Business interruption insurance
Buildings insurance
Fixtures and fittings insurance
Tenants improvements insurance
General contents insurance
Computers and IT insurance
UK, Europe and Worldwide 'All risks' insurance
Stock insurance
Book debts insurance
Loss of licence insurance
Money and assault insurance
Terrorism insurance
Engineering and inspection cover insurance
Employee dishonesty and theft insurance
Personal accident insurance
Commercial legal expenses insurance
Public and products liability insurance
Employers' liability insurance
Our expertise, experience and relationships with insurers ensure that you get a policy that fully meets the requirements of your business, incorporating the appropriate levels of insurance cover. We will also exclude any areas that are not necessary, saving you money.
Where it is clear that a company's insurance needs require a Commercial Combined policy solution, we would normally have a meeting at your premises to comprehensively review your needs.
From this, we would recommend the most comprehensive and cost-effective cover for your type and location of business.
Do you need Commercial Insurance? Our friendly, professional specialist are  here to help with all your insurance needs regardless of how complex they are.
At the heart of every policy, is a personal relationship, built on a foundation of honesty, integrity and professionalism.
We See People, Not Policies.
OUR HEAD OFFICE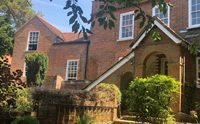 Monday – Friday:  9.00 AM – 17.00 PM – We also provide 24/7 out of hours answering service.
OUR CORE VALUES
At Fairweather Insurance, we pride ourselves on finding solutions to even the most complicated and high-risk insurance requirements. Our experienced team work relentlessly to make this happen using their vast knowledge base and strong relationships with insurance providers. Never losing site of our Core Values.