Motor trade insurance with correct advice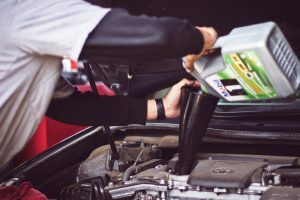 An existing local client in the motor trade shares his premises with another company (also in the motor trade).
The other company in the premises told our client that when he took his policy out (with a different broker) they advised him it was a condition that our client's policy was also switched to them when it fell due for renewal.
Unbeknown to us, our client approached the other broker for a quote at renewal.  However, they misinformed him on a number of points and were insistent that he had to switch his policy to them, threatening that if he didn't, the other company's policy would be cancelled.
We were able to have detailed discussions with our client regarding his policy and clarify the claims that the other broker was making, explaining that it was our client's decision who he placed his insurance with.  Our client ultimately remained with us as he appreciated our advice and guidance and did not like the forceful approach of the other broker.
The story had a further positive ending as the other broker was using the other company in the premises to try and put pressure on our client, threatening that his policy would be cancelled with no refund of premium if our client did not insure with them.  The other company, now aware that this was incorrect had a conversation with us to reassure them.  He appreciated our non-pushy approach, willingness to listen and offer assistance and ultimately asked us to take over his policy, switching it away from his current broker. So, we went from a position of nearly losing a client, to retaining the existing one and securing a new one.